When you move away from home to live on your own and attend a new school in a city you've never lived in before, there are a lot of stresses and concerns. Don't let your safety be one of those stresses.
Moving away to pursue your degree comes with a lot of questions about your future and how to, well, live. You shouldn't have to question your safety, which is why Rez-One is proud to have an extensive security system with a variety of functions to keep you feeling comfortable.
When you're on your own and living in student housing you want to feel comfortable — nobody likes looking over their shoulder every five minutes. With their different security precautions, Rez-One's security system will help you feel as comfortable as you feel at home.
At Rez-One we care about your personal safety and your comfort. We want you to be able to study, socialize and live freely without any security concerns. All four buildings — Bridgeport, Preston, Fergus and Blair — boast the same security features to ensure protection and resident comfort.
These are Rez-One's security features that will make sure you and your belongings are safe and secure: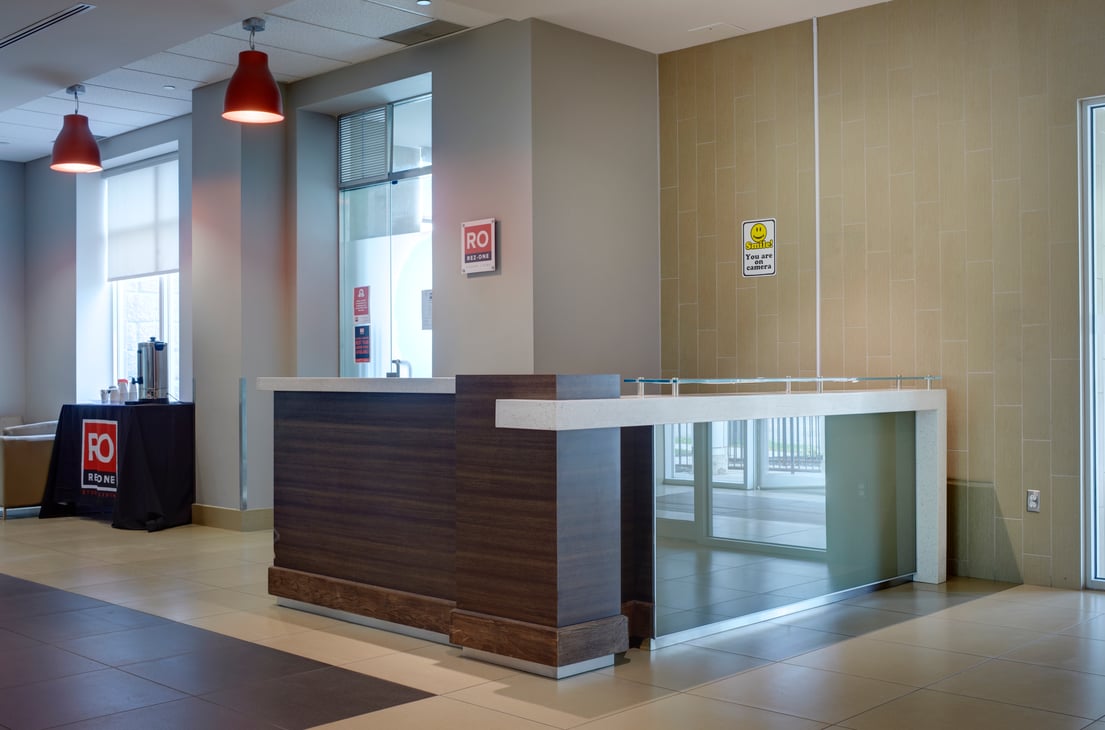 Access Only Entrances
That's right, only people with key fobs will be able to enter Rez-One or use any building amenities at any given time.
Suite Security Measures
You will be able to rest easy knowing that your room will have a secure suite door, and your bedroom doors will have a code lock. Laundry rooms are also security controlled.
24/7 Security
Rez-One is proud to provide 24/7 security. That means that there will always be security present at every building. Rest assured, your building will never be left unattended and will always be under observation. There will always be security guards stationed on premises to keep an eye on who comes in and out of the building, and monitor activity inside.
Additionally, there will also be staff and a property manager present onsite 24/7 at all properties. You will always be able to have peace of mind knowing that multiple authority figures are on location to keep tabs on things, answer questions and provide any support you may require.
Video Surveillance
There is video surveillance across Rez-One to ensure effective monitoring of all buildings. All amenities and lobby areas are under surveillance to monitor who comes in and out of the building. Outside the building is also under video surveillance.
Bridgeport House alone has 200 high definition cameras placed in the parking area, common areas and the building's exterior.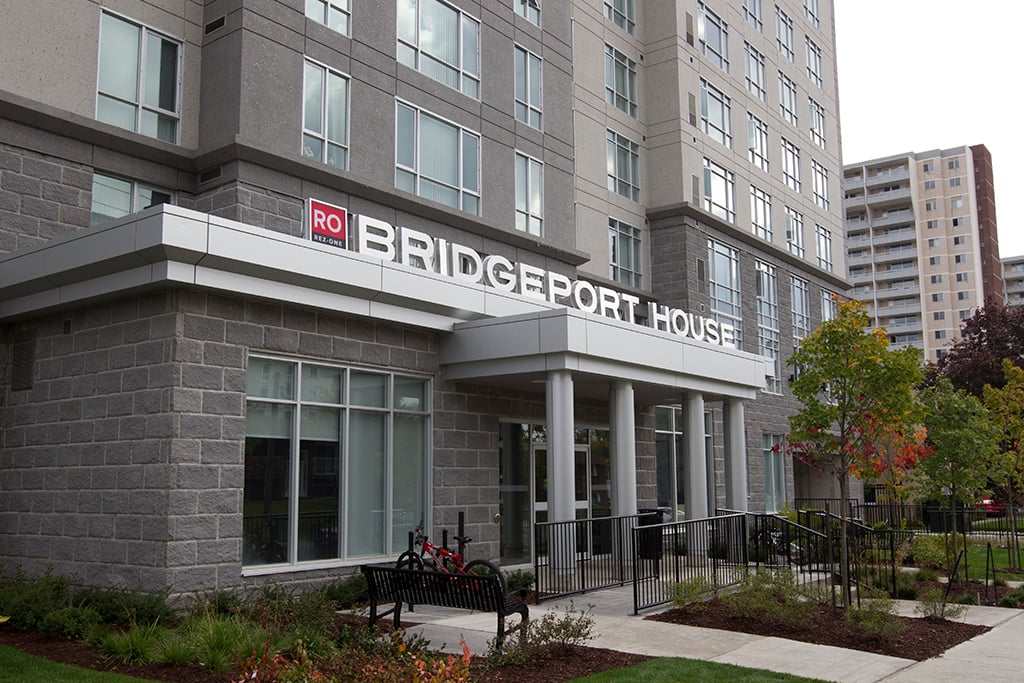 To remind you of the security measures in Rez-One for buildings and your personal suite rooms, review our full list of security features:
Access Only Entrances (Key Fobs Only)

Secure Suite Door

Door Code Lock Bedroom Doors

Staff Present 24/7

Security Present Overnight

Property Manager onsite at all properties

All amenities and lobby areas are under video surveillance

Outside the building is under video surveillance