Reading week is upon us and you know what that means: a deserved break from school. Because most students still have school work during this week, you can't exactly hop on a plane and go on vacation for the entire break. After all, who can afford that?
With a week off, however, there is no reason to stay cooped up in your suite — especially because there may not be enough time to go home. We suggest getting in some productive work time, but also getting out of the city for a few days! You may be thinking, with what money?
We got your back — here are some cheap destinations that will make for the perfect getaway for a few days:
Collingwood (Blue Mountain)
How Far: 2 Hour Drive
The best part about jet setting to Collingwood is that it's only a two-hour drive away! Hotels in and around Blue Mountain village are usually pretty budget friendly, and will be even cheaper if you are splitting the price with friends or a significant other. Plus, winter weather is the perfect chance to make the use out of ski hill and hotel hot tubs.
Explore the village, grab a beaver tail, go skiing, take a hike, you name it! The opportunities when you're here for a weekend are endless. Not having to spend a lot on travel or accommodations means that you can splurge a little bit on dinner, spas and other activities.
Montreal
How Far: 6 Hour Drive
Price Range: $100 - $200/ Night
There are countless beautiful and budget-friendly Airbnb's in Montreal like this one if you're looking for a change of scenery this reading week. Enjoy the stunning city, see a comedy show, grab a quick bite and just hang out! If you drive and keep your accommodations on the cheaper side with Airbnb, you're looking at a pretty good price to get out of the city for a few days.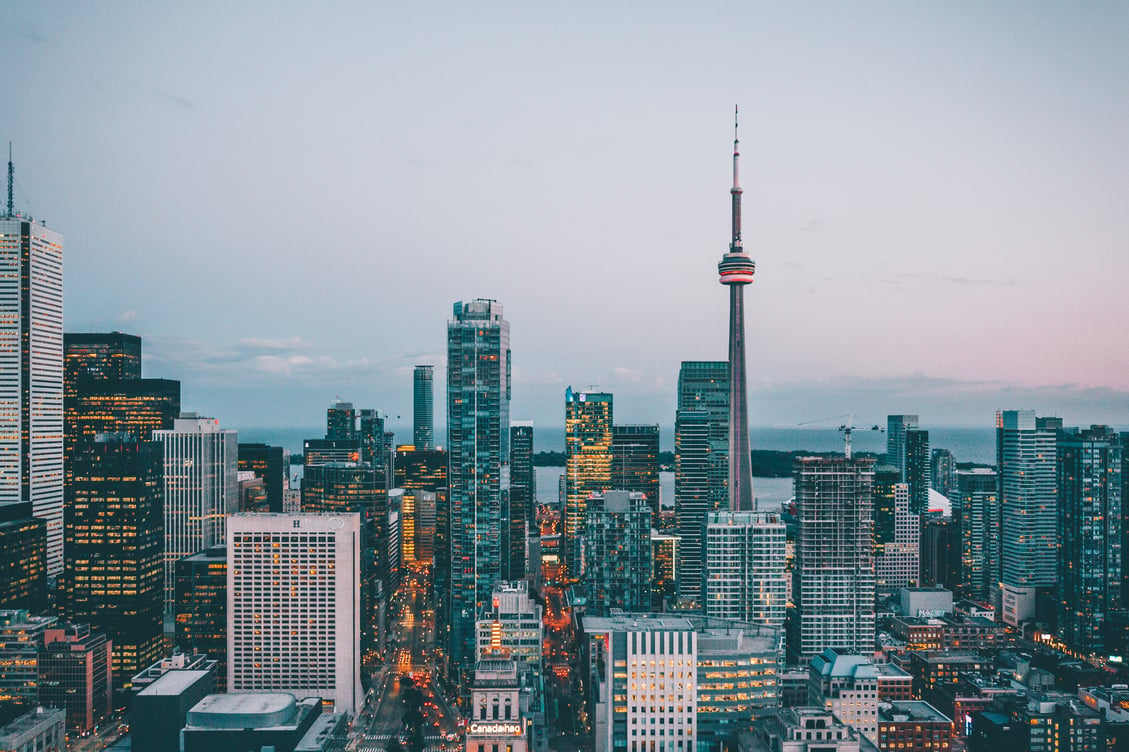 Toronto
How Far: 1 Hour & 36 Minute Drive
Price Range: As cheap as $63 a night!
There are tons of hotels and Airbnbs in Toronto if you want to hang out and play tourist in the city for a few days. Our suggestions? Opt for a swanky Airbnb on King Street that will make you feel super luxurious without bankrupting you.
Plan a fun day hitting up tourist attractions like Ripley's Aquarium, and then splurge for a nicer dinner in the Entertainment District. You won't even need to feel guilty thanks to the cheap travel and accommodation fees! If you don't feel like splurging, you can always opt for any of the cheap but delicious restaurants the city has to offer.
Niagara On The Lake
How Far:

1 Hour & 38 Minutes Driving
Price Range: $100 - $140 / Night
From wine tours to winter festivals to plays, there's always a lot going on at Niagara on the Lake. All you have to do is check out their calendar before you head over! The best part? It's just over an hour and a half away, which means you could totally hit up Niagara falls while you're on your adventure.