Spring is on its way, and with this exciting change in season comes an equally exciting transition to spring items, clothes, and maybe even some accents in your room. Bring on the jean jackets and indoor plants, because at this point we are all ready for some warmer weather in Canada.
Shoes, jackets, bags — these are all things that get swapped at this time of the year. That being said, it can be hard to maneuver this change without packing your suite with way too many things. Where are you putting all your winter stuff to make room for your spring things?
The best way to make this transition seamless is to invest in some storage and organizers that will help you complete the changeover, without sentencing all your winter stuff to a storage closet or your parents' place.
What happens if you need to break out your warmer boots early spring? Weirder things have happened in Canada.
Here are some of the tools that should make your transition a lot easier:
Shoe Organizers
Shoes are bulky which makes it hard to keep them organized — especially in between seasons when you are going back and forth between light boots and sneakers.
Try opting for a shoe organizer to hang in your closet that will help save some space — an organizer is a lot more aesthetically pleasing and easier to find things in than a bucket of out of season shoes.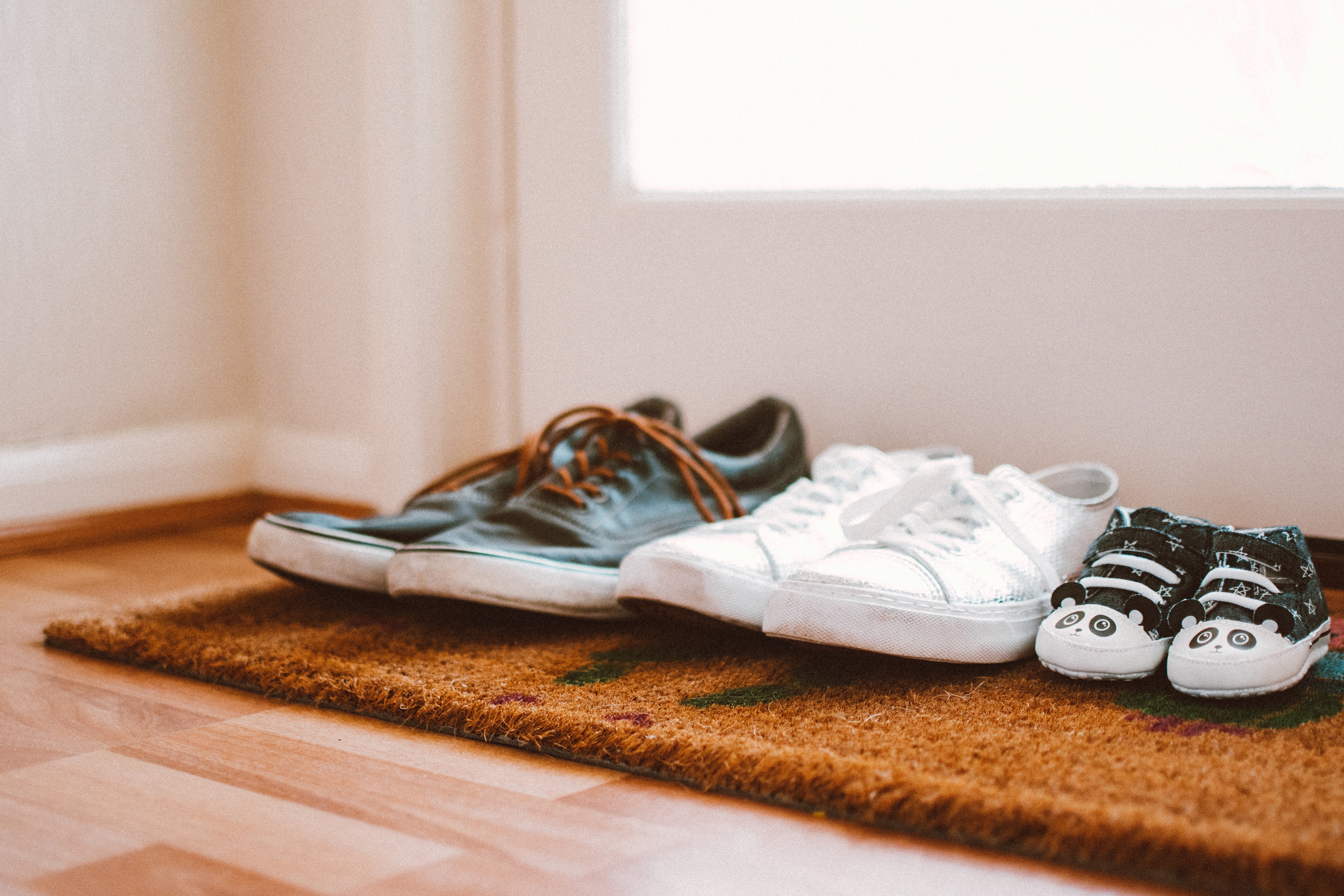 We love this one from Bed Bath and Beyond! This organizer is perfect to keep your flats and sneakers so that you can use physical floor and closet space for any bulkier shoes you may still want to keep around in this transitional time period.
Fabric Storage Box
The thing about fabric storage boxes is that they are both super cute and functional. The best thing to do is use a fabric box to store seasonal miscellaneous items like hats, scarves and mittens that you probably won't reach for.
This way they will be out of sight, but still on hand. Depending on the lid of your storage box, you can also put things on top of the box! Wayfair has stunning storage boxes to put just about anywhere in your suite.
Under Bed Storage
It may be a good time to start clearing out some of your bigger sweaters to make room for some of your spring wardrobe — but with temperamental weather like ours in Canada, we get that you may not want to bring those sweaters all the way home just yet.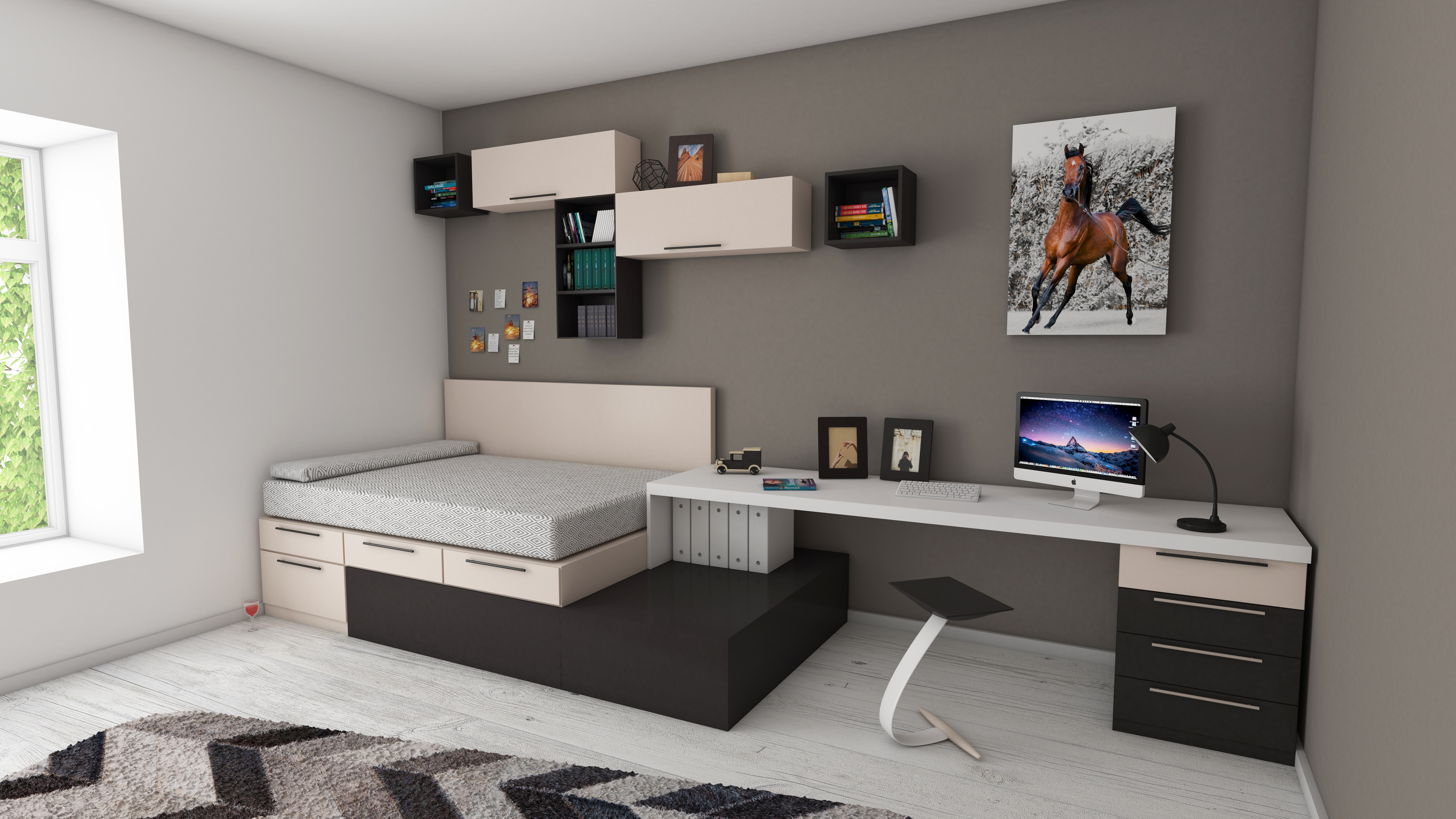 To keep your sweaters around but not taking up space when you are reaching for them less, invest in a storage bin to put under your bed or in your closet. That way you can pull out the bin if you need a sweater, but these bulkier items will take up less space than they usually would.
We love this bin from Canadian Tire, it's a bit large but short enough to slide just under your bed. Plus, it's clear which makes it easier to see just what you have in there if you ever need to go through it to find something.
Rolling Rack
Sometimes there is just not enough space in your closet. After all, your closet is also where you are likely storing seasonal items so it's hard to have enough room for this stuff and your clothing.
Make your transition easier by investing a rolling rack to store any bulkier items that would take up too much room in your closet. Jean jackets, leather jackets — these types of items are classic transitional pieces but often times just take too much space.
A rolling rack doesn't only save space, but it also adds a little something extra to your suite. The best part though? You can totally get one for under $50 from Amazon.