Ah November, what a great month. Halloween just finished (we're willing to bet you still have all that leftover candy) the Holidays are right around the corner, and most importantly Movember has started. So put down your razors because you won't be needing them this month.
If you're unfamiliar with this foundation… where have you been? Movember is the time where you let your facial hair grow in support of men's health issues such as prostate and testicular cancer. Men are facing a health crisis that isn't being talked about, they're dying too young, and Movember is taking the action to help.
So what can you do?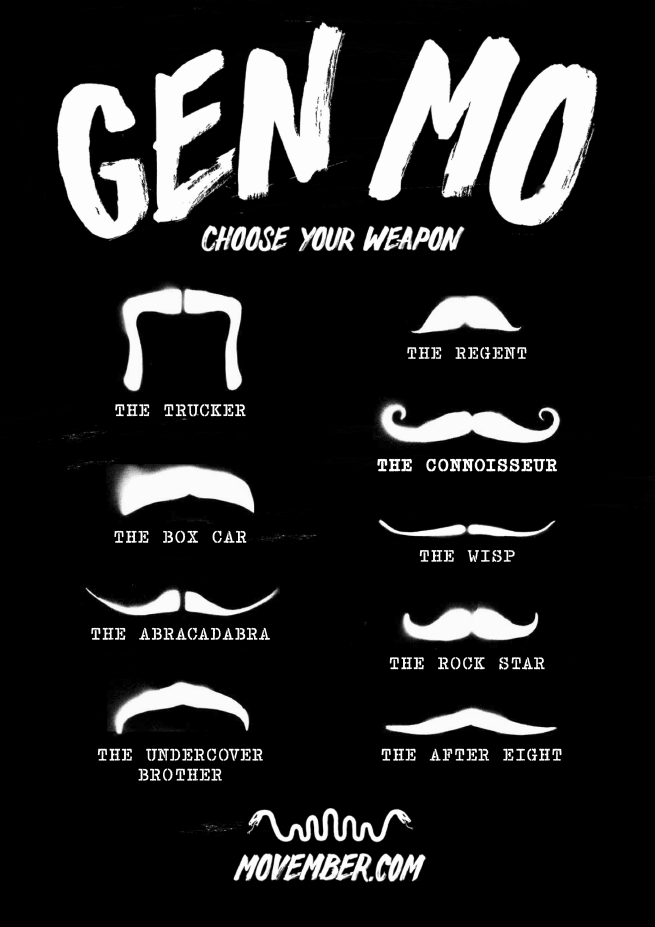 To elevate awareness, let the facial hair grow wild and free. Maybe dye it a fun colour, or grab a group of your closest bro's and have a moustache grow-off competition. All the money you would typically spend on shavin
g and grooming that month that is donated to the Movember campaign. They invest these donations in groundbreaking cancer research to provide public service information, and services to cancer patients and their caregivers.
It's time, lock the razors away, grow a beard, nurture an already existing moustache, and ladies, if you're feeling up for it, cancel the waxing appointment and let the leg hair go free. All the hard-earned dollars pumped into the Movember campaign are invested in groundbreaking cancer research to provide public service information and services to canc
er patients and their caregivers.
Here at Rez-One, we want to participate but we need your help. Every picture you post on social media just use the hashtag #RezOneGrowYoMo, for every tag, we promise to donate $5 to the cause. It's that simple! You were already going to post the picture, why not add one simple hashtag for a good cause?
If you're thinking you want to be even more involved, join our team 'Rez-One Movember Fun' and raise awareness with us. It's as easy as signing up on the Movember site and searching for the Rez-One team name. Or maybe you already have a group and want to start your own team, you can sign up to do either here: https://ca.movember.com/register
We encourage participation of any kind and level, and grooming and trimming are also perfectly acceptable. The Regent, Rock Star, Wisp or Undercover Brother – no matter the shape or style of your Mo this Movember, your face can inspire donations, conversations, and real change.