Now that the sun is out, the pressure is on to actually enjoy it. If you are struggling to find a reason to get outside — other than to tan of course — we have some good news. Waterloo has some of the best trails in Ontario!
When the novelty of hanging out at restaurant patios dies down (and gets too expensive), Waterloo's walking trails offer a unique alternative. These trails provide the perfect active but budget-friendly outside activity.
Grab a friend, pick a trail and get your walk, hike or bike on in Waterloo this summer. The options are endless!
Trails:
Waterloo is full of different types of trails that have different fauna, paving and provide different experiences. These are the incredible trails that the city has to offer:
Forwell Trail & Hillside Trail: Hillside park has a baseball diamond, washrooms, picnic shelter and, you guessed it, trails for walking and cycling. You can access Forwell Trail and Hillside trail from this park. While Hillside trail is partially paved, it has 3 km of trails, perfect for a morning bike ride. With .965km of trails, Forwell Trail is the smaller of the two but is completely paved.
GeoTime Trail: This trail takes you on an educational, historical experience. The 4km of trails tell the story of major geological events that have occurred.
GeoTime Trail Image Via UnderTheSun
Iron Horse Trail: There's a lot to love about this 5.5 km of trails that connects Waterloo Park to Victoria Park. The expansive, fully paved trail runs from Erb Street West in Waterloo to Kitchener's Ottawa street. This is a historical route, that is actually part of the Trans Canada Trail.
RIM Park Manulife Sportsplex Trails: This fully paved, 7km trail goes throughout the RIM Park Manulife Sportsplex. The best part of this trail has to be the nearby parking so that you can arrive on site easily and get your hike on!
Uptown Loop: The uptown loop is actually a collection of three major trails; the north walk, south walk and lake walk. The north walk takes half an hour to walk, while the other two trails both take roughly 20 minutes. Every trail has landmarks that make it unique, and worth the trek!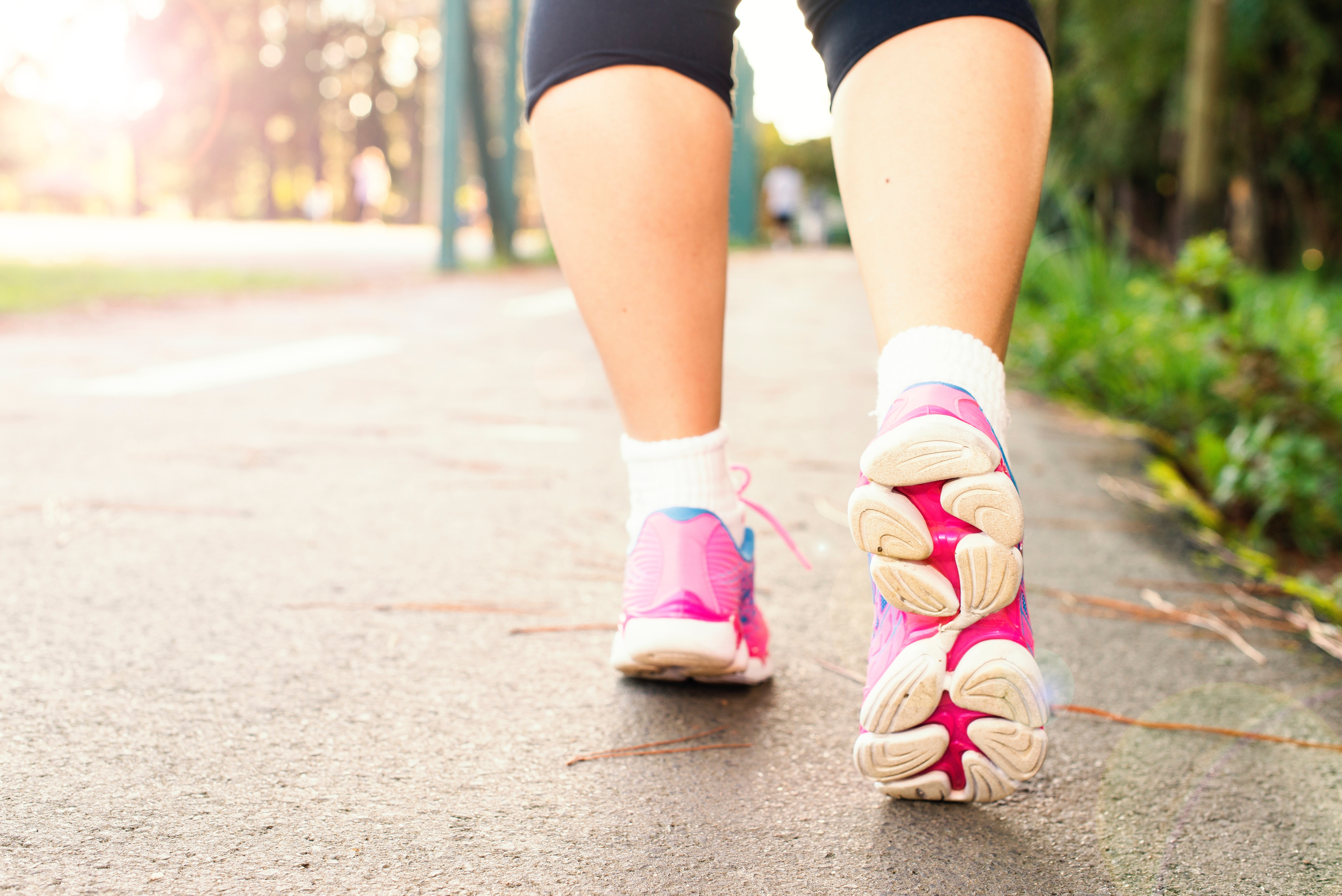 Tips for Walking Trails:
Make Plans with a Buddy: It can be hard to balance a social life, fitness, school and work together. So why not bring a couple of those things together? Catch up and have some much-needed one on one time with your friend while walking the trail together to get you both moving.
Find the Right Shoes: Wearing the wrong shoes can be hard on your feet and your joints. If you are considering doing some trail walking this summer, invest in a good pair of shoes. If you're not sure what shoe is right for you, check out this list from Fitness Magazine about the best shoes for hiking and walking!
Only Use Marked Trails: If you ever come across a trail that doesn't have markings, you may want to re-think your plan. Markings are essential for safety and security so that you can find your way home.
Don't Walk off the Trails: People love walking these trails because they are scenic and have a lot of beautiful fauna and furry animals living in their natural habitat -- for this reason, you'll want to stay on the trail to not interfere with any animals habitats and to keep vegetation intact.