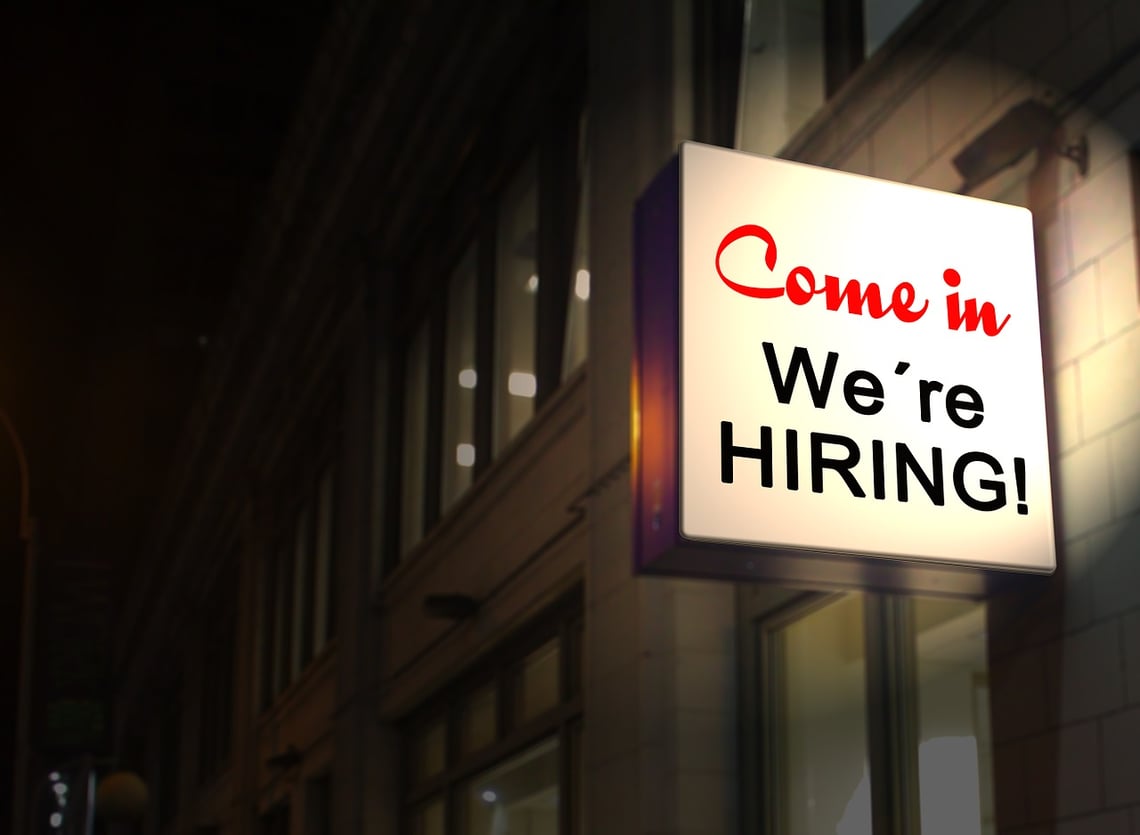 Looking for a job, whether a part-time, full-time, co-op placement, internship, or summer job can be stressful. Balancing school work, family, and extracurricular activities can be difficult enough, with all that you have on your plate, adding time to look for a job can be very challenging.
However, if you follow a bit of advice, finding a job may not take as long as you think. Whether you choose to find a job through a more traditional method or through online resources, here are some tips that can help make the hunt a little bit easier.
University Student Job Search – The Traditional Route
1. Leverage your networks
Many jobs are not advertised. Make sure to ask your friends and family if they know anyone who is hiring. Your peers are also a great resource; even having family or friends refer you to an employer is a great start!
2. Use the summer wisely
Summer jobs present a great opportunity; they provide insight into what you may want to do in the future and are great resume builders. Try to resist the easy way out by returning to that high school job that does not really provide you with any career advantages. Instead, forge a new path.
3. Consider starting your own business
Starting your own business, even for a short period of time, is a great way to learn more about entrepreneurship. It is also a great boost for your resume as it demonstrates your entrepreneurial spirit and associates you with the skill set of a business owner: determination, responsibility, and initiative.
4. Sometimes fewer applications are better
Putting a lot of work into fewer applications as opposed to putting less work into many applications really affects your chances of getting an interview. Customize your cover letter and resume to each specific job posting is the key to making you stand out. Remember quality before quantity.
5. Keywords are crucial
Most companies search through resumes and applications for specific keywords, either manually or with software. To avoid the "NO" pile, make sure to include strong keywords pertaining to the kind of job you are applying for.
6. Proper etiquette is everything
When writing a cover letter, do not assume someone is Mr. or Mrs. If they have presented a name, make sure to include it. If not, use "To whom this may concern".
7. Don't wait until the last minute
Job searching can be stressful but many jobs, especially jobs for students, are posted several months in advance. So make sure to start your job search as early as possible. You do not want to miss out on the many opportunities that are available to you. Also, keep an eye on your school's bulletin board; many jobs as well as job fairs are posted there.
8. Keep track of your applications and follow up on your interviews
It is important to keep track of applications you have submitted in order to be able to quickly reference the job description if someone calls. If you do have an interview, be sure to follow up with a thank you email or letter which reiterates your interest in the job and asks about the next stage in the process. Be mindful to not come across pushy; keep it short and simple.
9. Gather your references
It is a good idea to have reference letters available should you get to the final stages of securing a job. Select references who can truly present your strengths in the job field you are applying to. If you are applying to an accounting job, using an accounting professor as a reference can really shine light on your abilities. Make sure to select someone who can speak candidly about your growth and improvements and who you can trust to provide a strong reference and make sure your reference is wholeheartedly willing to vouch for your work.
University Student Job Search 2.0 – The Internet
10. Scrub your online presence
Many employers search potential hires online. Make sure to clean up your online profiles. Many people leave their Facebook and Twitter settings public. Pictures of you intoxicated or a Facebook rant posted years ago can impact your job prospects. Anything you wouldn't want your potential boss seeing should be either made private or deleted entirely. This also goes for all other social media outlets such as Instagram, Tumblr, etc.
11. Search outside of university towns
Looking for a job in a university town is very competitive because there are many students who are looking for the same opportunities as you. If possible, be willing to explore new areas of Canada. You would be surprised at the scope of opportunities that are available to you if you are flexible about location.
12. Try creating an online portfolio
Creating a personal website can show you are tech-savvy and demonstrates initiative. You can create a website to serve as an online resume showcasing your work or gear it towards a specific theme such as your views on sports, lifestyle, healthy eating, etc. This shows your writing style and that you are up-to-date in the online world. There are many user-friendly hosting options that are inexpensive.
13. Go beyond the usual job search websites
Go beyond your school or government job search websites. There are many more websites you can look into such as: Talent Egg, Indeed, Canada Jobs, Good Work Canada, Charity Village and Cool Jobs Canada. Also, use keywords to find a job in a specific field. For example, you could type "engineering student jobs Canada" into Google and find jobs that are right in your wheelhouse.
14. LinkedIn
If you have not already done so, create a LinkedIn account. LinkedIn is a business-oriented social networking service. Creating a LinkedIn account can help you network, connect with potential employers and allow companies to find you. Also, LinkedIn has its own job postings that you can use to find a job.
15. Plan for the future
While waiting to find a job, make your waiting time worthwhile: volunteer! Not only does it show your determination to succeed in a specific area and your ability to help the community, but it also helps build your network. A great place to start looking for a volunteer opportunity is Volunteer Canada.
Another way to help cement your career future is to hold down consistent part-time jobs which could possibly lead to full-time summer opportunities or even full-time opportunities after graduation.
Good luck with your job search!
Try using these tips for your next job search! It isn't easy, but these tips might help make finding your next job a little easier.